Attention students! The awards deadline is soon approaching, please submit your applications by Monday, January 20, 2020.
Message from CNASU President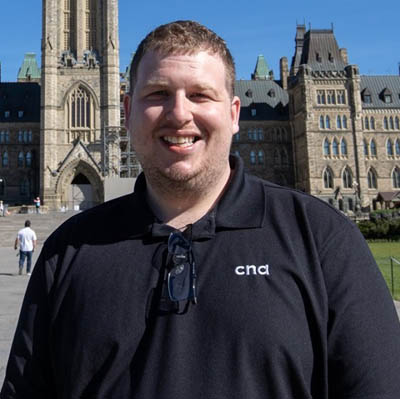 On behalf of the College of the North Atlantic Student Union (CNASU) I am pleased to take this opportunity to welcome you to our college!

The CNASU represents the students' voice on campus-related issues while ensuring an active quality of life while attending College of the North Atlantic (CNA). Each CNA's 17 campuses offers a wide variety of extra-curricular and co-curricular activities throughout the year, and the CNASU provides leadership in organizing and supporting many of these activities, in addition to other exciting student engagement events and initiatives that take place college-wide.

The CNASU and CNA work together to provide a culturally rich and inclusive learning experience for students from all walks of life. Here, everyone is welcomed with open arms and treated with dignity and respect. We create a sense of belonging to a place where you will have the opportunity to build your future in a supportive environment.

Whether it's participating in social events on campus, helping with community support initiatives or awareness campaigns, volunteering, or taking on a leadership role with the local or provincial students' union, by getting involved you will enhance your student experience and contribute to a healthy ethos on campus.

So I encourage you to get involved and connect with your local student union. Being involved on campus allows you to have your voice heard, advocate for what you believe in, build your resume and boost your confidence and skills, while at the same time, making some great friends along the way. Make sure you follow and post your memories on social media with the hashtag #yourfuturestartshere.

If you have any questions or concerns, please do not hesitate to ask one of the wonderful CNA staff, or reach out to your CNASU representative.

It is my wish that you have a safe and wonderful college experience.

Welcome to the CNA family!

Leonard Tiller
College of the North Atlantic Students' Union President

Students are welcomed to the campus and given an overview of the academic advising process, are assigned to their academic advisors, given a tour of the campus, and are assisted through the program registration process.